Whether you are new to the R/C hobby or a seasoned veteran, TIMPA has much to offer!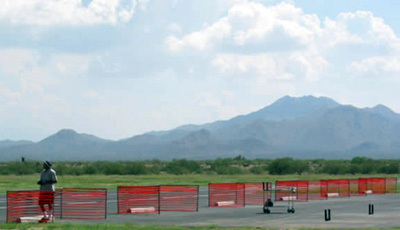 750 foot long paved runway in excellent condition.
Six fenced pilot stations and a paved pit area all free of dust.
168 foot long steel ramada with concrete floor and electrical outlets.
Eighteen 4 x 8 foot work tables.
Modern flush restrooms – handicap accessible.
Large gravel parking area with minimal dust.
Water and telephone available on site.
Instructors available for new pilots
Guests are welcome to fly at TIMPA when the gate is open and a Safety Officer is present, usually Wednesday & Sunday mornings (weather permitting). The Guest Fee is $5.00 per day but this is waived for your first day. All flying must be in accordance with the TIMPA Field and Safety Rules and the AMA Safety Code. Learn more about our safety rules.
Yearly Memberships are available for $100 and includes a gate card. This is reduced by $10 each subsequent month starting April 1. First time members will need to pay a $100 Initiation Fee, but it isn't necessary to pay it in full until your second year of membership. All money collected is used for field maintenance and improvements – we have no paid personnel. View detailed pricing chart.
Yearly Memberships and replacement Gate Cards must be purchased at the field. All new members must briefly demonstrate their flying ability – bring a plane. If you have yet to solo an R/C aircraft, don't worry. We have three club instructors that can get you in the air.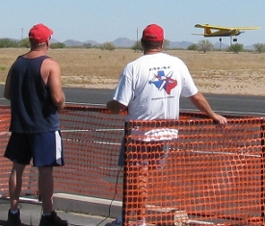 Contact:
If you have questions or comments, feel free to send us an email! [email protected]